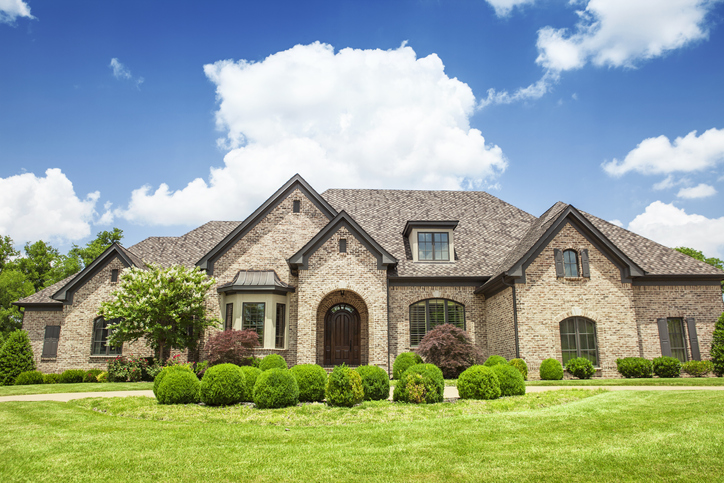 A few years ago, I wondered if the trend in subdivision building of larger than average sized homes - 5,000 square feet or more - had seen its day. Apparently not.
According to a recent National Association of Home Builders report, and citing the Census Bureau's Survey of Construction, new homes with 5,000 square feet or more of living space increased both as a share of all new construction and in absolute number in 2015.
And that same year, the share of new homes this size reached a post-recession peak of 3.9 percent of new homes started. The total number of 5,000+ square-foot homes started that year was 28,000 units.
NAHB analyst Ashok Chaluvadi observed that in 2012, the number of new homes started with 5,000+ square feet rose to 15,000 units, yet their share remained at only 2.8 percent.
In 2015, while the number of 5,000+ square feet homes started (28,000) was the highest since 2008, their share of the new market (3.9%) was the highest since 2004.
When analyzed by the different characteristics, Chaluvadi says that 79 percent of 5,000+ square feet home started have a finished basement, 68 percent have a 3 or more car garage, and at least 60 percent have a patio or porch.
More than half of these homes have 5 bedrooms or more, and 70 percent have 4 bathrooms or more.
But before you run out and start shopping for a large home, consider the advice of K.C. Hernandez at budgeting.thenest.com, who advises that before you make a large financial commitment on a bigger house, consider several financial and life factors to determine the right time to buy.
Hernandez says buying a bigger house makes the most sense when your income is stable and you expect it to remain the same or increase for the foreseeable future.
He also says that upgrading to a larger home is a good idea when market conditions favor buyers, who have more opportunity to negotiate better prices with sellers. Just keep in mind that if you plan to sell your current home before moving into a bigger one, you will likely face the same challenges finding buyers at the right price.