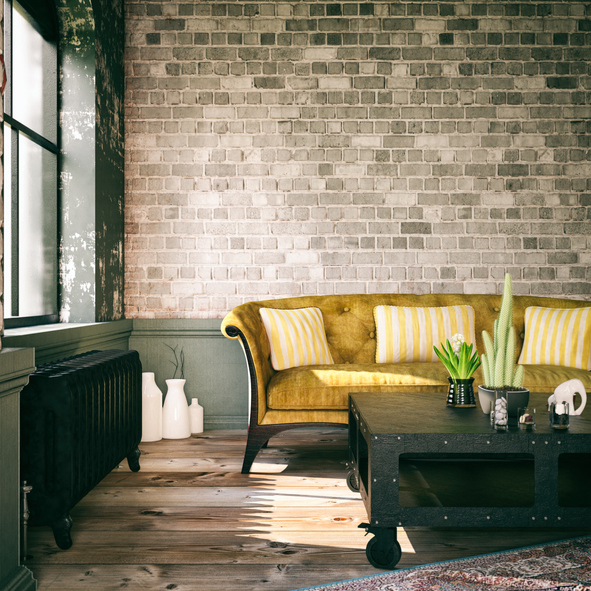 For empty nesters with more space than they need, downsizing has lots of appeal – less to clean, less maintenance, maybe even better access to culturally inviting areas. But taking that step brings up natural questions: Will we be able to have some "alone space?" Where will we put up the kids or grandkids when they visit?
Oregon decorator Karen Olsen tells LivingBetter50.com that it's all about understanding that every square foot counts, and that a 'less is more' approach can make it work.
Olsen offers seven tips for downsizing with style and comfort:
Make it possible
– Get rid of stuff you don't use, books you don't read, furniture that's too big or too old. Give it to the kids. Donate it to charity. Or take it to a consignment shop for sale. Keep only what you love. Better yet, enjoy starting anew.
Be flexible
– Use furniture that does double duty. An ottoman can serve as a coffee table, extra seating and/or storage. A good-looking sofa bed becomes a guest bed. Nesting tables and mobile pieces on rolling casters offer flexibility to a floor plan.
Go vertical
– Use tall furniture pieces, such as bookcases, built-in cabinetry and armoires. Not only do they draw the eye up, but you can double your storage space without using up valuable floor space.
Get reflective
– Wall mirrors, glass top tables, mirrored furniture pieces, and metallic finishes don't carry as much visual weight as solid wood pieces.
Use the corners
– Turn what could be wasted space into an eating area, an art gallery, even a small work space.
Be color-wise –
Use a unified color throughout the house. It creates unity and a sense of spacious cohesiveness, especially in a smaller home.
Be inventive
– Turn a small closet into a home office nook. Use those big suitcases as side tables so you don't need to find space to store them. The right coffee table can open up to hold blankets, pillows, or even your holiday décor.