Luxury Real Estate: 'Bright Spots' Amidst Turbulent Times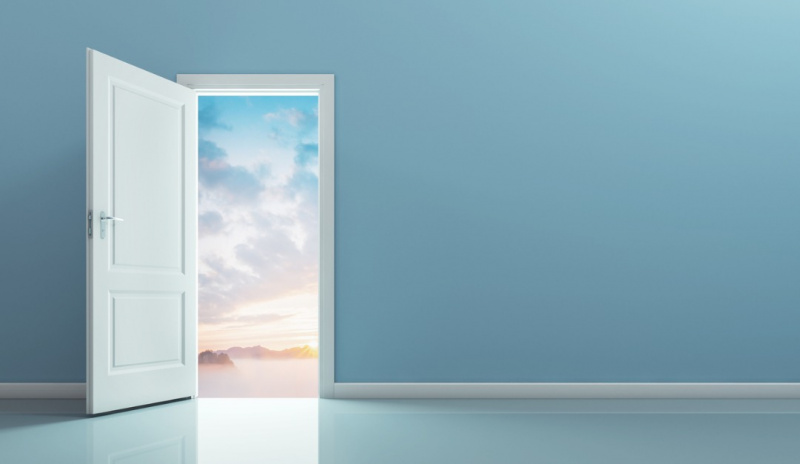 Worldwide, the markets are feeling the impacts of the COVID-19 pandemic, and the luxury segment is not an outlier. According to a
Luxury Daily
interview with Bain & Company, the global management consulting firm predicts a 22 - 25 percentage drop in combined revenue in global luxury from what was generated last year. The real estate markets make up only a portion of overall luxury brands; however, the impact could be significant.
Luxury markets
ended on a strong note in 2019. According to
realtor.com
®, in Q4, million-dollar sales increased 11.4 percent year-over-year and luxury entry-point sales increased 2.1 percent year-over-year to $1.27 million.
"A low interest rate environment combined with a flourishing economy and record-setting stock markets pushed luxury sales into the double digits for the first time as 2019 came to an end," realtor.com®'s Chief Economist Danielle Hale said in a statement. "Buyers jumped at the opportunity to lock in a low rate, while a build-up of luxury inventory gave buyers plenty of options to choose from compared to entry- and mid-level buyers.
"However, like the U.S. economy, luxury housing isn't immune to the impacts both short- and long-term of COVID-19," Hale added. "Many of the gains made in the luxury market in the fourth quarter could be erased as buyers are asked to stay home and sellers hunker down. It's pretty clear that COVID-19 is going to have far-reaching consequences both in the U.S. and globally. The question that remains is just how much of an impact it will have."
A New Market to Navigate
Luciane Serifovic, a broker based in NYC (currently the epicenter of the pandemic in the U.S.), says it will take some time to determine the long-term impact of the virus as "closings take months to become public knowledge."
Overall, there's been a slowdown, says Diane Hartley, president of an independent training and membership organization for real estate professionals selling to the affluent. That doesn't mean, however, that the markets have shuttered.
"As the industry pivots to address the 'new normal' around showings, open houses, appraisals, etc., we need to give our clients, and ourselves, the time to adjust, learn and change," says Hartley.
Brokerages are in for a transition period.
"Although most tech-savvy brokers can pivot and conduct business virtually, this is a massive behavioral change, and people eventually will adapt; however, it will take time," says Serifovic.
According to Kofi Nartey, a broker based in Beverly Hills, transactions in his market area have drastically slowed, but the markets aren't black and white.
"The deals that were already in escrow are finding ways to move forward," says Nartey. "People are still meeting with inspectors and contractors to keep things moving. They are practicing social distancing, and utilizing booties, gloves and lots of hand sanitizer."
It highly depends on the comfort level of those involved, he adds.
"There have been several different responses," says Nartey. "Several deals have hit an indefinite pause or were canceled altogether due to the immediate drop in the economy, the imminent recession and the uncertainty regarding the length of this crisis."
Others, Nartey adds, are more fluid, "positioned for the opportunities that come out of every challenging market."
"Some are locking in their deals and getting them closed," Nartey says. "There will always be a portion of the market that has to buy or sell due to life events, so we have to find ways to service them."
As business keeps going, brokerages are finding new ways to adapt to market shifts.
How Are Luxury Brokerages Adapting?
At the foundation are the financials, and so Serifovic has been keeping a close eye on how vendors are conducting closings.
"Attorneys are learning to figure out how to conduct closings while banks still require paper signatures," Serifovic says. "Closings used to be a few hours, and now it will be taking a few days. Hopefully, with the newly approved notaries, the next step will be for banks to permit digital signatures."
Hartley is seeing similar changes, stating that agents and brokers should reinforce current state, county and city guidelines all while adapting.
"Business can still happen," Hartley says. "There are virtual tours happening through FaceTime, and negotiations are being handled without having to ever step foot into the home. It's about keeping everyone safe, while ensuring that agents find the right home for their clients."
Helping Consumers Take Preparative Steps and Guiding Them
"The biggest thing we are telling our members to do is to continue to be a
source of information
and stability for their clients, referral sources, and their community," says Hartley. "Use this time to deepen relationships and create new ones. This is a time to give as much as possible!"
Nartey agrees, stating it's all about being a resource to clients in as many ways as possible.
"We recently sent out links to information on everything from best health practices to how to secure SBA disaster loans for small businesses," says Nartey. "Together we will all get through this, as long as we continue to ask ourselves, 'How can I be of service to someone else?'"
Serifovic emphasizes that, right now, people are most worried about survival.
"This is a time to focus on caring for others and humanity," she says. "I do believe this is the time to be checking on your clients and seeing if they are okay."
As the coronavirus and its impact on the industry unfold, RISMedia is providing resources and updates.
Get the latest
.
Liz Dominguez is RISMedia's senior editor. Email her your real estate news ideas at
ldominguez@rismedia.com
.