3 Ways First-Time Homebuyers Should Protect Their Investment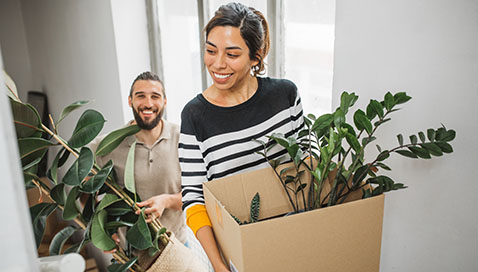 It's no secret that the market is difficult for first-time buyers today. In addition, lack of information and inexperience with the home buying process can turn the dream of homeownership into a nightmare if consumers are not diligent. If you are planning to purchase a home for the first time, here are three important tips to help protect your investment so you can enjoy living "the dream."
When you place a purchase offer, don't do it lightly – When your real estate agent presents your purchase offer to the sellers, you are saying you are willing to enter into an agreement if the seller accepts your price, terms and conditions. Therefore, it's important to consider how much you are willing to pay over the asking price if there are multiple bids, as there often are in a competitive real estate market with limited inventory. When you find your dream home, it's tempting to make a high offer to ensure it will be accepted, but don't let your emotions get the best of you. Stick to your pre-determined budget to avoid getting stuck with a mortgage payment you can't afford.

Don't skip a home inspection – Home inspections are not required when buying a house in California, but buying a house without an inspection can be risky because serious problems may exist with things like the electrical wiring, plumbing, roof, or foundation. Do your due diligence and hire a qualified home inspector once your purchase offer is accepted. Make sure the inspector can access every part of the home, from the roof to the crawl spaces. It's also a good idea to attend the inspection, take notes, and ask questions. Some repairs may be negotiated with the seller, but you will want to review the final inspection report to decide if the house is worth the investment.

Don't neglect to purchase title insurance – The purchase of a home is one of the most expensive and important you will ever make. You and the mortgage lender will want to make sure that no one else has liens, claims or encumbrances on the property. There are two types of title insurance policies: an "owner's" policy, which protects you and your heirs from financial loss resulting from defects in the title of the property for as long as you own the home; and a "lender's" policy, which insures the lender's interests if claims against the home arise. Make sure you are protected with title insurance to avoid any possible legal actions against your property in the future.
Source: Adapted from an article on forbes.com by Jordan Lulich



This material is not intended to be relied upon as a statement of the law, and is not to be construed as legal, tax or investment advice. You are encouraged to consult your legal, tax or investment professional for specific advice. The material is meant for general illustration and/or informational purposes only. Although the information has been gathered from sources believed to be reliable, no representation is made as to its accuracy.

Click on any icon below to share this article:
RISMedia welcomes your questions and comments. Send your e-mail to: realestatemagazinefeedback@rismedia.com.
Copyright© 2022 RISMedia, The Leader in Real Estate Information Systems and Real Estate News. All Rights Reserved. This material may not be republished without permission.