The Essentials of the Closing Protection Letter
By Barbara Pronin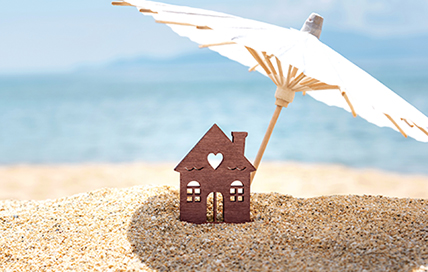 When your buyer secures a mortgage to purchase a home, the lender requires the purchase of title insurance to protect its interest in the security for the loan. The title insurance premium is a one-time payment that is made during the escrow period of the transaction, and the coverage lasts until the loan is paid off.

When a title insurance company agrees to insure the title, the lender will often require the title company to issue a Closing Protection Letter (CPL) to the lender. The CPL is an agreement by the title insurance company to indemnify the lender against any losses resulting from a closing agent's errors, omissions, fraud or negligence. For instance, if a title officer were to misappropriate loan funds, the CPL obligates the title insurance company to compensate the lender for any resulting loss.

Essentially, the CPL covers all activities and services performed by title officers, who are typically not employees of the title insurer.

Initiated as informal requests by mortgage lenders in the 1960s, when many were just beginning to lend across the country and title insurers were building national agency networks, CPLs have evolved over the years into formal, industry-approved documents, standardized by the American Land Title Association (ALTA).

In most states, the fee for the CPL is a pass-through cost to the borrower. It can be an awkward fee to explain because it essentially requires the borrower to pay a fee to protect the lender against a closing agent's malfeasance. On the other hand, it is a relatively small fee and worth paying to be protected against possible agent errors or omissions.

The best way to eliminate the risk of such errors is to choose a title company with a long and proven record of experience, integrity and financial strength. While you and your buyers have many choices, we can assure you that, as your title partner, we take pride in our record and the integrity of our people, and that we will continue to put extra effort into ensuring your transaction moves ahead smoothly and closes on time.

Barbara Pronin is an award-winning writer based in Orange County, Calif. A former news editor with more than 30 years of experience in journalism and corporate communications, she has specialized in real estate topics for over a decade.



This material is not intended to be relied upon as a statement of the law, and is not to be construed as legal, tax or investment advice. You are encouraged to consult your legal, tax or investment professional for specific advice. The material is meant for general illustration and/or informational purposes only. Although the information has been gathered from sources believed to be reliable, no representation is made as to its accuracy.



Click on any icon below to share this article:

RISMedia welcomes your questions and comments. Send your e-mail to: realestatemagazinefeedback@rismedia.com.


Copyright© 2022 RISMedia, The Leader in Real Estate Information Systems and Real Estate News. All Rights Reserved. This material may not be republished without permission.