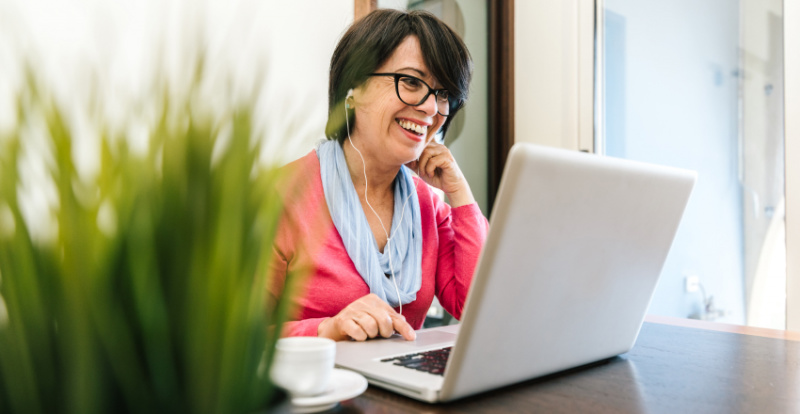 Continuing Education: Your Best Investment
For real estate professionals, the competition is keen - especially in today's world, when consumers have easy access to real-time real estate data and representation. Successful agents must have more than good people skills or the ability to close a sale. To increase credibility and win clients, it is crucial to be on top of developing trends, industry changes, and niche specialties that can increase your reach in the community.
For example, by focusing on luxury properties, rentals, or millennials you could exponentially grow your GCI by marketing yourself as knowledgeable in that area, which also helps you create a reputation for referrals.
The special skill sets needed to work with real estate investors can be learned online in a few short weeks.
In many cases, it is not even necessary to sit in a classroom to expand your real estate knowledge. Online courses, such as courses offered through the National Association of REALTORS
®
(NAR) and its affiliates, can be completed on your schedule.
While you need to be up to date on continuing education requirements, which vary from state to state, consider the value of:
Specialty designations - such as the Green Designation enabling you to better assist environmentally conscious clients, or Seniors Real Estate Specialist (SRES) designation, certifying you to serve the real estate needs of the fastest growing market profitably and ethically.
Expertise in current issues - such as sexual harassment, the impact of the new tax laws, the affordable housing crisis, and discrimination claims regarding the right to have an emotional support animal in your home – all hot topics with definitive implications in the practice of real estate.
Success secrets - to help you find and convert leads, build a massive pipeline in any economy, and understand business strategies that create a profitable, scalable, and repeatable business.
Online classes and webinars for industry professionals, and access to the world's largest real estate library through NAR are at your fingertips. Make it a New Year's resolution to expand the scope of your knowledge and put it to work for you. Happy 2022 and best wishes for your health, happiness, and prosperity in the New Year from your title partner!
Barbara Pronin is
an award-winning writer based in Orange County, Calif. A former news editor with more than 30 years of experience in journalism and corporate communications, she has specialized in real estate topics for over a decade.
Copyright 2021 RISMedia, The Leader in Real Estate Information Systems and Real Estate News. All Rights Reserved. This material may not be republished without permission.