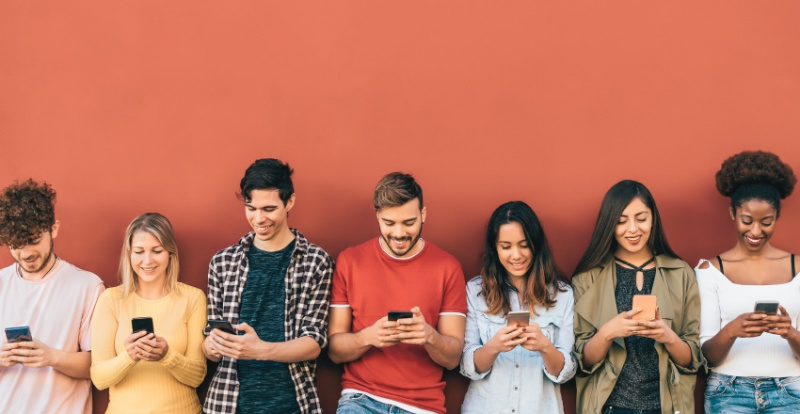 TikTok Marketing Tactics That Work on Other Outlets
With more than 50 million daily U.S. users,
TikTok has caught the attention of many real estate agents
looking to capitalize on a growing audience of potential buyers scouring the platform for trending videos.
In recent years, agents have found ways to incorporate the video-centric platform into their social media repertoire. While the app has its own set of tools and features to learn, it's also provided a few gems for marketing tactics that agents may find helpful across their other accounts.
From leveraging popular hashtags to formatting your videos with trending music and filters, here are a few TikTok marketing tactics that can also be helpful on other social media platforms.
Video-First Content
A video-centric strategy has become one of the most evident shifts in social media marketing across all platforms. It also happens to be the foundation that TikTok has been built on. The platform offers a mix of 15-second, one-minute and three-minute video options with many ways for users to customize their content for the platform.
Agents can learn a few things from this aspect of TikTok, starting with an emphasis on short-form videos that grab the attention of viewers. Your video content on other platforms doesn't need to be drawn out. They need to be informative, entertaining and authentic. It also doesn't hurt to have some catchy music in the background.
Keep in mind that your TikTok videos can also be saved and reposted on your Facebook and Instagram accounts as well.
Trendy Hashtags
Adding hashtags to your posts on TikTok is an essential way to categorize your content and make it more accessible for users in your target audience. They are also great tools for idea sourcing, staying relevant and defining who your content is for.
On TikTok, you can search the popularity of hashtags and learn how many people are looking at various pieces of content. The same applies to platforms like Facebook and Instagram.
Bottom line: Hashtags are your friend on social media.
Engagement and Collaboration
Sometimes the best way to expand your reach is to team up with someone that has a larger following than your own. It's fairly standard for TikTok influencers to collaborate with other influencers on the platform to increase their brand awareness and grow their following.
While the degree and scale of your social media footprint growth hinge on your individual goals, it never hurts to interact and collaborate with other real estate professionals that have a successful social media presence. Regardless of the platform, you can benefit significantly from connecting with other agents and brokers to achieve the results you want for your social media marketing game plan.
Jordan Grice is RISMedia's associate online editor. Email him with your real estate news ideas, jgrice@rismedia.com.
Copyright 2021 RISMedia, The Leader in Real Estate Information Systems and Real Estate News. All Rights Reserved. This material may not be republished without permission.