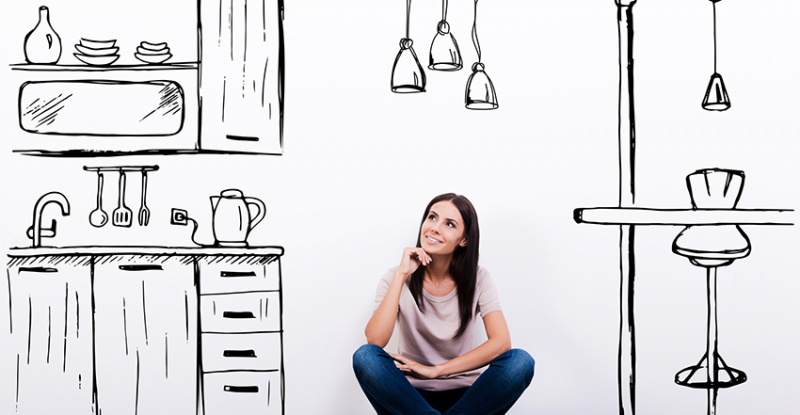 What Your First-Time Homebuyers Need to Know
Despite a period of historically low interest rates, which typically makes homeownership more affordable for first-time buyers, the pandemic-driven market of the last couple of years has shut out many prospective buyers.
That's in part because a shortage of homes on the market triggered fierce competition that sent prices soaring, putting them out of the reach of many first timers.
As the sizzling market begins to normalize – with more inventory becoming available, prices holding steadier in many areas and interest rates at reasonable levels – this is an excellent time for agents to reach out and support the large community of prospective first-time buyers.
Here are a few of the misconceptions many first-timers have, and how agents can help demystify the buying process and help them achieve their "American dream":
"I need to make a 20 percent down payment"—Surveys show that down payments are an almost universal stressor for would-be homeowners, holding many prospective buyers from reaching their goal. Yet a recent National Association of Realtors (NAR) report revealed that more than 44 percent of homebuyers actually put down less than 20 percent. Savvy agents know that while lower down payments may make loan approval a bit harder or put the best interest rates out of reach, there are federal, state and local first-time buyer programs that can help them make the dream reality.

"I'll be saddled with PMI insurance forever"—Since 60 percent of first-time buyers (and current homeowners) think they will be burdened with Private Mortgage Insurance (PMI) forever if they put down less than 20 percent. They should know that many lenders will remove PMI by request once the loan balance reaches 80 percent of the home's purchase price.

"I don't need loan pre-approval"—With buyer competition still keen in most markets, having loan pre-approval is not only the best way to know what your upper limit is, it is necessary to assure sellers you are a valid buyer.

"I can shop around without an agent"—Some 88 percent of recent buyers bought their home through a real estate agent or broker. That's because agents are held to the ethical rule that they must act in the seller's and the buyer's best interests. Walking into an open house and/or negotiating with a seller's agent on your own likely will not put you in the best bargaining position or help you stay on track with what you have been pre-approved to spend.
Barbara Pronin is an award-winning writer based in Orange County, Calif. A former news editor with more than 30 years of experience in journalism and corporate communications, she has specialized in real estate topics for over a decade.
Copyright 2021 RISMedia, The Leader in Real Estate Information Systems and Real Estate News. All Rights Reserved. This material may not be republished without permission.